"SHOCK ABSORBER MARKET IS OPEN"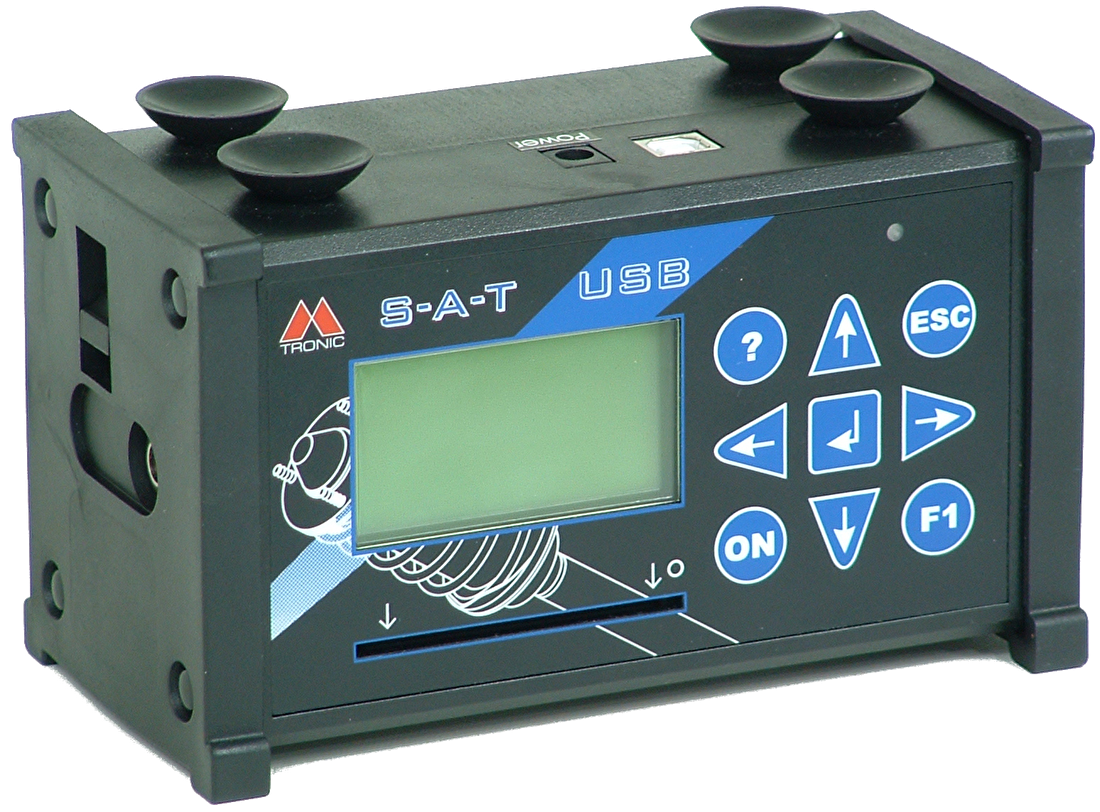 DOMAIN: WORKPLACE
Aftersalesmagazine Posted on: 21 November 2019, 16:24 by: Barend Luiting
READING TIME: 1 MINUTE
Convinced that the shock absorber market is much larger than is actually being served, Nemasco draws attention to its mobile shock absorber tester. "With nine sold and mounted shock absorber sets per year, you can earn the unit back in three years. If you sell a set every week, it will be a few months. "
According to the supplier, with a well-arranged Dutch-language selection menu, the tester is ready to check a vehicle for the operation of the shock absorbers in no time. "A complete test takes only a few minutes, after which the display or the built-in printer gives a convincing result: a thumbs up, a thumb halfway or a thumbs down." Hero Eerligh from Nemasco knows from experience that this substantiation provides consumers with actual results revenue. "The turnover is there for the taking."
Those interested in purchasing in BNL are visited on location by Eerligh for a demonstration with all the ins and outs. If desired, he checks several vehicles together with the garage employees. This workshop can also be booked separately afterwards and is available to all users of the USB-SAT in the Netherlands and Belgium. What is special is that the tester, available in neutral or in Monroe colors, is only offered on location with this demonstration.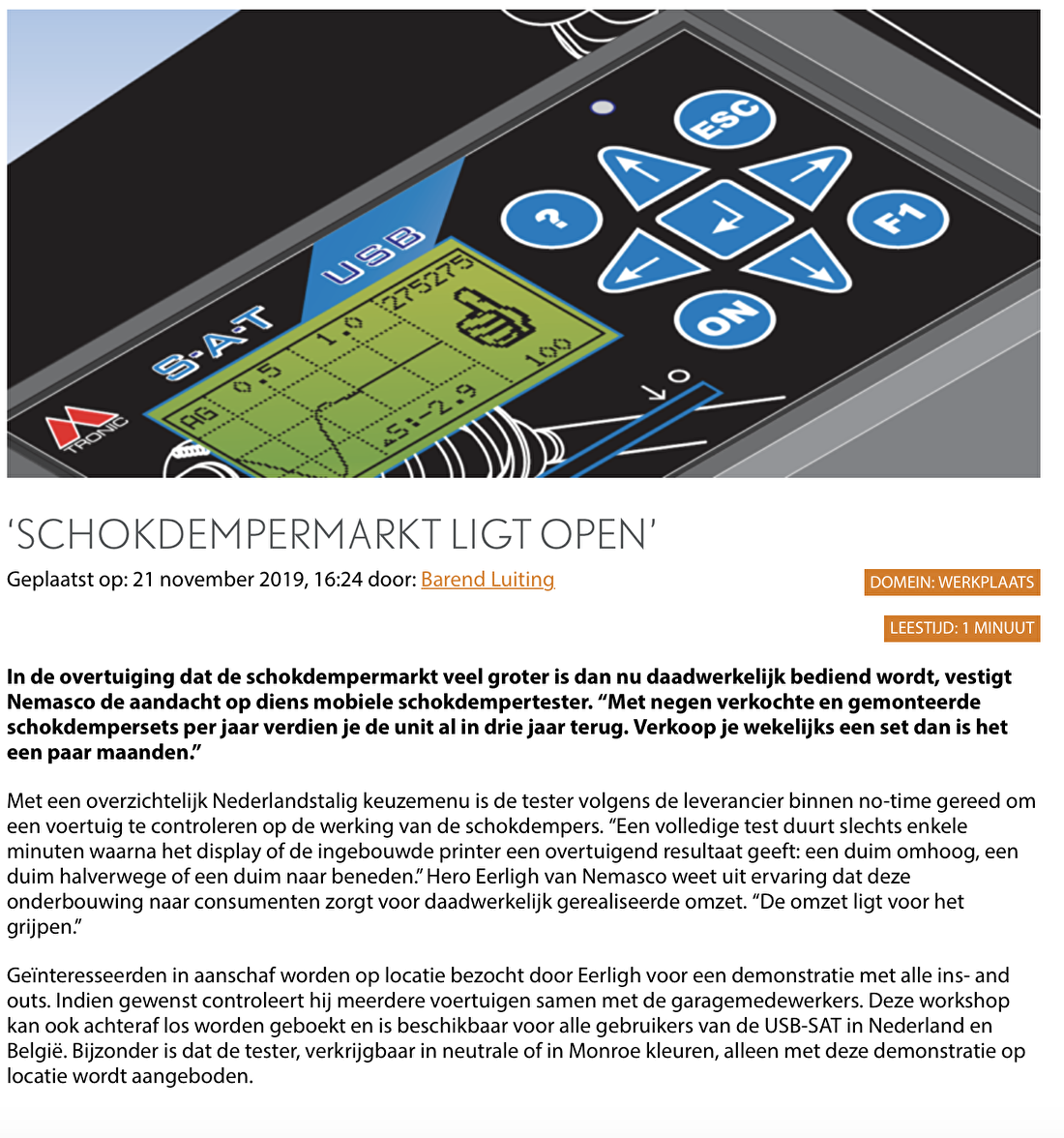 https://aftersalesmagazine.nl/schokdempermarkt-ligt-open